VERUSCHKA SELF-PORTRAITS
New York 1992–1996
performed by Vera Lehndorff
photographed by Andreas Hubertus Ilse




Vera Lehndorff's series of directed self-portraits of her fictional character 'Veruschka' explore the boundaries of personality. After beginning her career as a model in the 60's, Lehndorff used the Veruschka pseudonym to enter the public domain, becoming one of the most sought-after and heavily publicized models in international fashion. Prior to crossing over to the art world with a renowned series of camouflage body-paintings, Lehndorff worked with many prominent photographers, including Newton. A decade ago, Lehndorff performed the role of cliche model in collaboration with photographer Andreas Hubertus Ilse. Veruschka Self-Portraits were created to represent this fictional character posing for the camera as a series of off-beat personalities. The photographs show different aspects of 'Veruschka' in eccentric, custom-made costumes that represent her variously as a trans-gendered male intellectual, a streetwise rapper, a Hollywood superstar, or her own glamorous alter-ego, 'Veruschka'.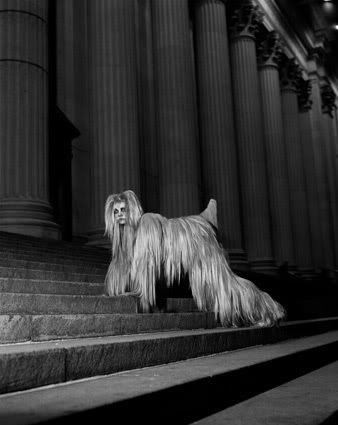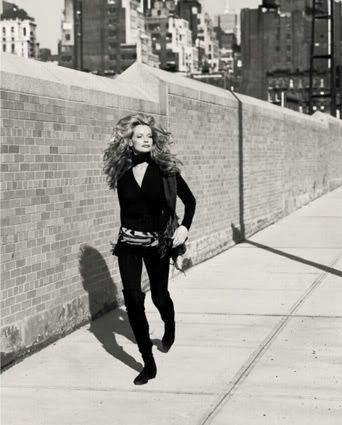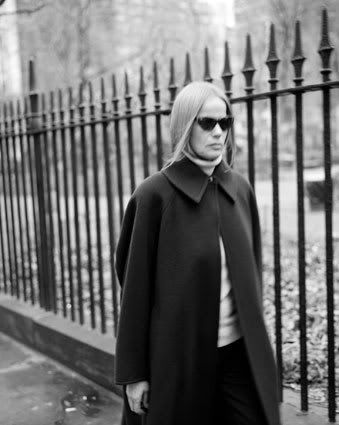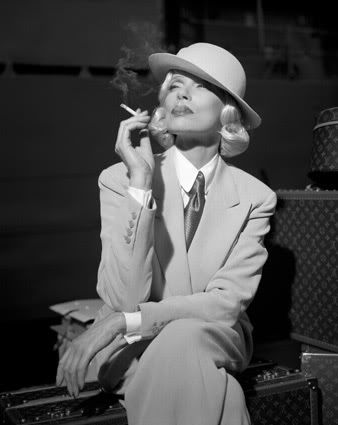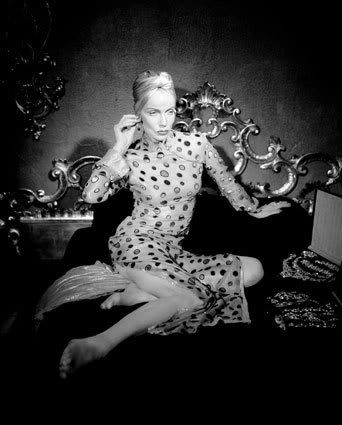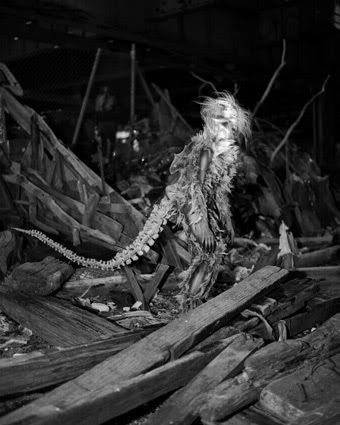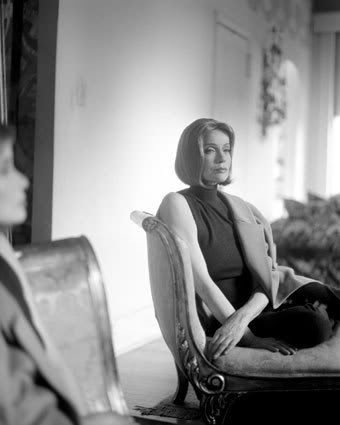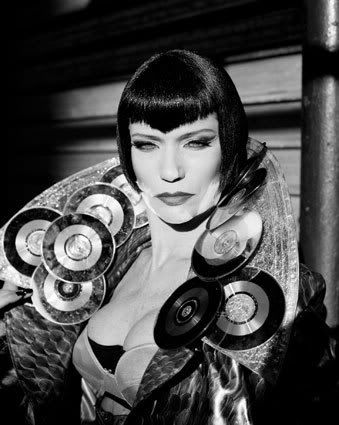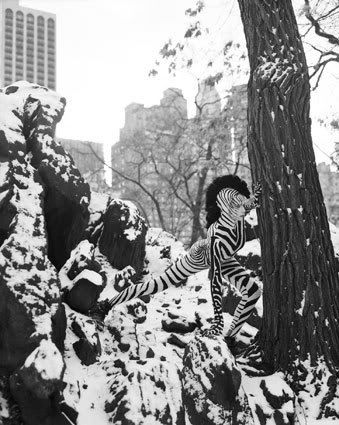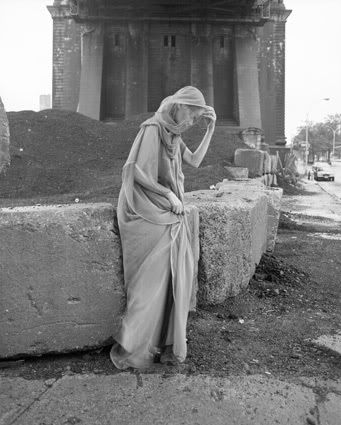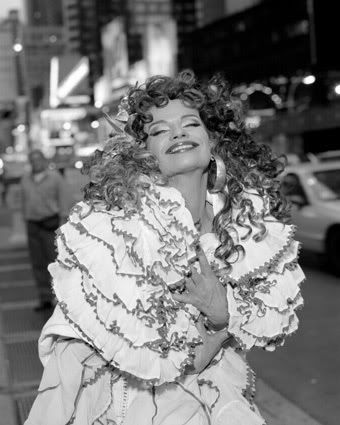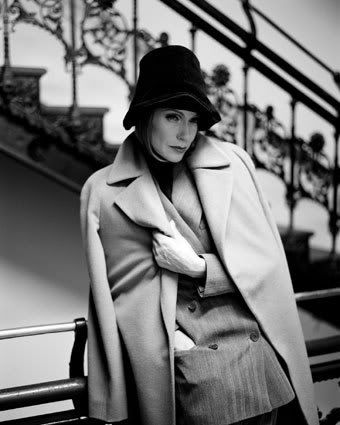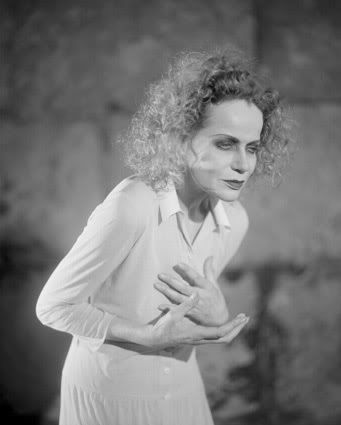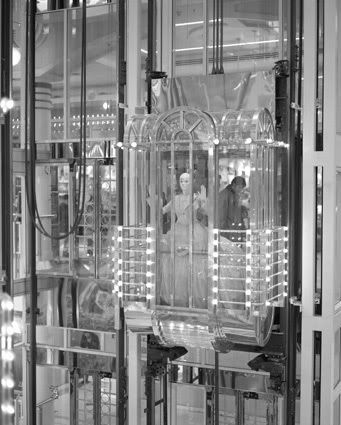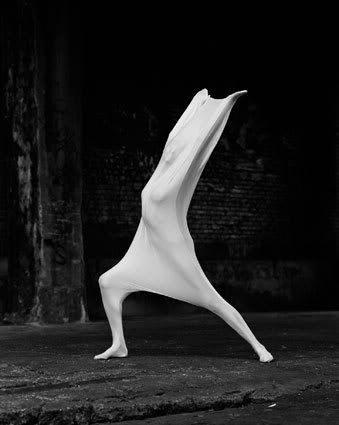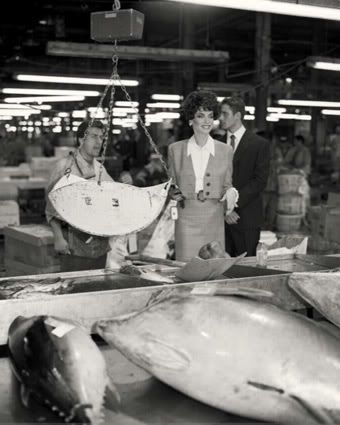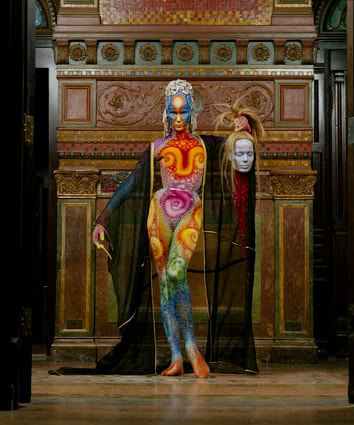 Статьи:
VERUSCHKA, AFTER FASHION

VERUSCHKA'S ENDURING MYSTIQUE

FROM WIKIPEDIA:

Vera von Lehndorff (born May 14, 1939 in Konigsberg, East Prussia now known as Kaliningrad, Russia) is a German supermodel, actress, and artist popular during the 1960s. Better known simply as Veruschka or Veruschka von Lehndorff, she is also a daughter of Heinrich Graf von Lehndorff-Steinort, a member of German Resistance.

Early life
Veruschka was born in 1939 in East Prussia as Countess Vera Gottliebe Anna von Lehndorff. For a short time, she enjoyed a wealthy lifestyle residing in East Prussia in a 100-room house on an enormous estate that had been in her family for centuries. Her father, Count Heinrich Graf von Lehndorff-Steinort, was a wealthy landowner and German army reserve officer who became a key member of the German Resistance after witnessing Jewish children being beaten and killed. When she was just a child, Heinrich Graf von Lehndorff-Steinort was executed for attempting to assassinate Adolf Hitler in the July 20 Plot. After his death, the remaining family members spent their times in camps until the end of World War II. By the end of the war, her family was left homeless. Her traumatic childhood experiences later triggered heavy depression in 1974.

Rise to fame
She studied art in Hamburg and then to Florence where she was discovered at age 20 by the photographer Ugo Mulas and became a full-time model. Back then tall models were not considered desirable in Paris, but there she met Eileen Ford, head of the prestigious Ford Modeling Agency. In 1961, she moved to New York City, but she did not score any booking. To make her stand out she returned to Munich and told people that she was really from Russia and changed her name to create a mysterious persona, which earned her many bookings. She had also garnered attention when she made a brief yet powerful five minute appearance in the cult film Blowup by Michelangelo Antonioni in 1966. In the same year, she did her first shoot wearing nothing but body paint, which she would continue to do for years. She once worked with Salvador Dali and photographer Peter Beard, who took her to Kenya, where she painted herself with black shoe polish to resemble surreal plants and animals in an attempt to "go native". At her peak, she earned as much as $10,000 a day. In 1975, however, she departed from the fashion industry due to disagreements with Grace Mirabella, the newly appointed editor-in-chief of Vogue, who wanted to change her image to make it more relatable and approachable to average women. In 1985, she entered the art world putting on a body-painting show in Tribeca; on her naked body, she was painted with different outfits transforming her into wild animals and archetypes such as film stars, dandies, gangsters and dirty old men. Occasionally, she still appears on catwalks, for example, as a guest model in the Melbourne Fashion Festival in 2000 in Australia.

Filmography

Blowup (1966)
Veruschka: Poetry of a Woman (1971)
Salome (1972)
Cattivi pensieri (1976)
Couleur chair (1978)
Milo-Milo (1979)
Bizarre Styles (1981)
Dorian Gray im Spiegel der Boulevardpresse (1984)
Vom Zusehen beim Sterben (1985)
The Bride (1985)
Orchestre rouge, L' (1989)
Casino Royale (2006)
Trivia
* She attended 13 schools.
* Premiere named her five minute scene in Blowup sexiest scene in film history despite the fact that there was no nudity.
* Said scene from Blow-up was the inspiration for a photo story in Q Magazine's October 2003 featuring rock musician David Bowie and model Kate Moss titled "Clash of the Titans". It was shot by Ellen von Unwerth.
* The make-up brand MAC sells a lipstick called Veruschka named after her for her influence in the fashion industry during the 60s.
Quotes
"I dressed all in black and went to see all the top photographers, like Irving Penn, and said, 'I am Veruschka who comes from the border between Russia, Germany and Poland. I'd like to see what you can do with my face.'"
"I was always being different types of women. I copied Ursula Andress, Brigitte Bardot, Greta Garbo. Then I got bored so I painted myself as an animal,"
A picture of Verushcka graces the cover of 'The Drowners', debut single of the British band Suede.